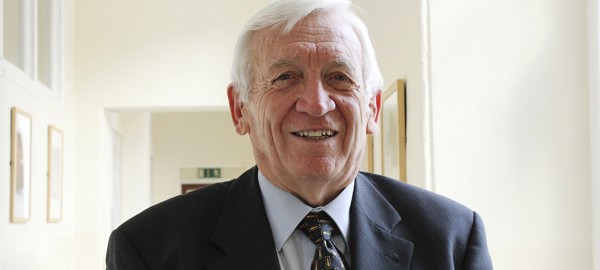 As supply chain management grows in complexity, how well are our supply chain managers trained to deal with the scale of this change?
As organisations scramble to identify potential sources of competitive advantage, the role of the supply chain manager has grown in strategic importance.
But the development of supply chain management courses to support these industry professionals is a recent phenomenon.
Thanks to strong, continuous interest in the discipline, however, candidates are now spoilt for choice with courses from undergraduate through to post graduate and Masters levels.
"Both organisations and practitioners have recognised the need for investment and retention of skills," according to Darren Lynch, supply chain lead at Accenture Ireland.  "This has led to an expansion in the number of training courses and students over the past two years. Industry and academia have increased engagement in understanding training needs and we have seen the development of additional topics and modules in areas such as risk management, analytics, and supplier relationship management," he said.
The challenge of keeping professional development relevant to fast-moving industry is something that faculty staff at the University of Limerick are keenly aware of.  A new Masters program is scheduled to launch in September. Developed in conjunction with supply chain leaders such as Dell, it will be delivered exclusively online.
It mirrors other programs at the university in combining real world practical experience with the latest academic theory, which greatly appeals to students as Dr Ingrid Hunt of the Enterprise Research Centre at the University of Limerick explained.
"One of the most positive reactions I get from our industry learners is that they're actually doing work that's going to benefit them and their process in house in their organisation.  Our students come in as little seedlings and by the time their finish their final year projects they're like full blooming flowers," she said.
The faculty is also in the process of setting up a supply chain experts group to link academia and industry.  It's a critical activity according to Dr Con Sheahan, senior lecturer at the Enterprise Research Centre, University of Limerick.
"The supply chain expert group is so important as it helps us to prioritise where we should put our time and effort into educating the students.  It's not just a passive talking shop.  It's going to be research driven and results driven," he said.
There are different types of supply chain qualifications and awarding bodies.   Some such as the Chartered Institute of Logistics and Transport (CILT) focus on distribution and logistics while awards from the American Production and Inventory Control Society (APICS) focus more on materials management.
What's important according to Prof Ewart Wallace OBE, head of graduate business school at Griffith College, Dublin is that employers know their staff attend a program that will "teach them what the procurement or supply chain industry knows they need, that they will be taught and assessed properly, and that their qualification will have status around the world".
To promote this standardisation of qualifications, Prof Ewart cites the International Federation of Purchasing and Supply Management, which has developed a Global Standard in Education, comprising 43 purchasing professional bodies from around the world.  This reflects the profile of international students attending Griffith College.
But it's not just about an international dimension.
"In Ireland, we have the Irish Institute of Purchasing and Materials Management," said Prof Ewart.  "They are probably strongest on the procurement element. We recognised this and have worked with them in ensuring our Masters course is recognised by them."
Declan Allen, interim manager of the National Institute of Transport & Logistics (NITL) which offers courses managed by the Dublin Institute of Technology (DIT), cites the importance of ongoing research in the discipline.
"We want to continue to develop our supply chain Masters in both full time and executive programmes.
"As part of that, we want to grow our research interests in both aviation policy and marine policy.  As an island nation, our responsibility is to provide academic research for the whole of logistics and supply chain management, not just supply chain but the transport element as well.  This academic research is a core strength in DIT and we want to build on that," he said.
http://profitmarketing.ie/wp-content/uploads/2014/05/Professor-Wallace-Ewart_small.jpg
400
600
Deirdre
https://profitmarketing.ie/wp-content/uploads/2020/11/profitlogo-website.png
Deirdre
2014-05-07 10:42:05
2014-05-29 10:48:48
A lifetime of learning