Digital Marketing Services on Demand
As a marketing all-rounder, Deirdre Cashion offers a number of traditional and digital marketing services covering all elements of the marketing mix and beyond.  Marketing services are essentially targeted at three distinct types of organisations.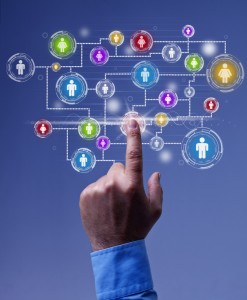 Small IT and Technology Companies




These organisations generally don't require a full-time marketing professional.  However, they may need to carry out certain marketing activities on an ad hoc basis.  They can tap into ProfIT Marketing for the purposes of supporting targeted sales campaigns or project-based activities.  Where IT and software vendors provide marketing funding, ProfIT can help to ensure that this funding is drawn down with a cohesive plan and one which is executed with professionalism and success.

Start-ups


The services of a good marketeer can be invaluable for start-up organisations.  They can avail of a wide range of activities which will help to build awareness of the new company and its product or service portfolio.  They can also tap into our panel of contacts, from designers through to photographers and printers.  These service providers are recommended to the client directly with no finders fee or mark up, traditionally charged by agencies.

Large IT and Technology Companies


The current downturn has led to a raft of redundancies and headcount reduction.  Unfortunately, it is the "non-critical" services such as administration, HR and marketing which are the first to suffer.  ProfIT Marketing provides an outsourced marketing service, project-led without having the expense of employing headcount on a permanent or contract basis.  Use ProfIT Marketing to add additional capacity or specific expertise as required.