Are women forced to choose between family life and public life?  Both can co-exist four female TDs tell Deirdre Cashion but it's hardly child's play.
A dramatic shift in the traditional role of women in Irish society is well underway and there are encouraging signs that our Constitution is about to catch up.
At the most recent plenary session of the Constitutional Convention, a body tasked with considering certain topics as possible future constitutional amendments, 88 per cent of delegates voted to change Article 41.2, which singles out for special mention, the role of women in the home.
Delegates also heard submissions on the broader question of female participation in public life – its universal relevance reflected by the popularity of the recent Danish political drama, 'Borgen', which revealed the spectacular failure of Prime Minister, Birgitte Nyborg to successfully juggle her family life with the affairs of state.
'Borgen' might be fiction but fiction has become reality for the Danes with the election of their first female Premier, Helle Thorning-Schmidt.  It's difficult to envisage a similar development in Dáil Eireann any time soon, where just 15 per cent are women.
'Weekend' spoke to our young female TDs about motherhood, the challenges of public life, gender quotas and the prospect of a female Taoiseach ever taking leaders' questions in the Dáil.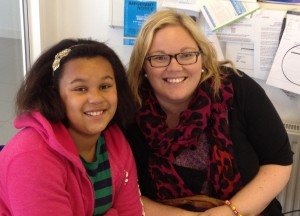 Ciara Conway (31), Labour TD for Waterford, vice chair of the Committee on Health, Children and Youth Affairs and mum to daughter, Aeva-May (10)
"I was 21 and in college when I had my daughter, Aeva-May.  I'm a lone parent.
"I joined the Labour Party while I was there and got involved in Labour Youth.  If you talk to any of my colleagues at that time, they remember Aeva-May in the buggy at meetings.  It wasn't ideal but that's what I felt I had to do if I wanted to stay involved in politics.
"I work Monday to Friday but could work 12 or 13 hours per day.  I leave Aeva-May on a Tuesday morning and I don't come back until Thursday night. She stays with her nanny and granddad, my mum and dad, who are brilliant.  Otherwise, I'm generally here in the morning.  I'm good at making breakfast – that's my forte.
"I do feel guilty that I'm away so much. But I think lots of parents feel guilty and the reality of life today is that people have to work.  There are days when you have second thoughts and you get a sad phone call asking, 'when are you coming home?'
"I don't think she's suffering or anything like that but it took her a full year to get used to it.  I think she even emailed John Lyons (Labour deputy whip) one day, unknown to me, complaining that I had to go to Dublin.  The physicality of not being here is very difficult and some women would choose not to do that.
"I do generally try to keep my weekends free, though. Traditionally there always would have been a clinic on a Saturday but I decided not to do that. On Saturday morning, she has hockey.  It's at 9.30am so it's an early start.
"I have a boyfriend, Gary and we're getting married next Christmas.  He actually works in the Dáil and keeps the unsociable hours like me but Aeva-May is really excited about it.
"I don't know how we can better structure the Dáil.  When the babies are small, I can see how it's easier as there is the Dáil crèche but it only opens until 6pm and in the run up to the budget, we were there until 11 or 12 o'clock at night.
"On quotas, I've come full circle on this one. I originally didn't think there was a need for them as it's never been an impediment to me.  But I do think it's got to a stage that we're going backwards rather than forwards in relation to the whole gender issue.
"I actually think that a temporary quota, to get that initial influx of women, is what we need.  The legislation is very welcome but I think we missed an opportunity to apply a quota to local elections, where you have a better chance of women dipping their toe into politics.
"I think we will see a female Taoiseach but don't know if it will be in my political lifetime.  Of course, I would love to be Taoiseach. I know it requires a huge amount of dedication and work but I wonder about longevity.  I'm not sure it's the healthiest to be knocking around the Dáil for 30 years."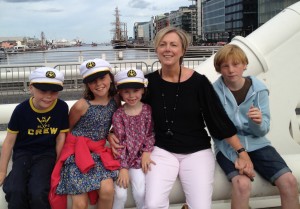 Regina Doherty (41), Fine Gael TD for Meath East, member of the Committee on Health, Children and Youth Affairs and mum to Jack (13), Ryan (11), Grace (eight) and Kate (six)

"Only we had a gender quota in this constituency in 2007, I wouldn't have been on the ticket and I wouldn't be here.  They had to be told that they needed a man and a woman; otherwise they would have picked two men.  The directive wasn't there for 2011 but at that stage, I had already established myself within the party.
"We have to put positive initiatives in place to actively go out and look for women.  They're there.  You go into local communities and women are doing all the work.  They mightn't be the chairperson but they're in some other role that's a driving force.  We don't naturally have the same confidence in ourselves as men do. But when somebody encourages that confidence, it naturally shines.
"It bugs me when people refer to you as the token woman.  There is no part of this job that is token.  Even arriving on a Friday night in a frock, it's so much harder for a woman than it is for a man.  Every single politician has to work extremely hard to get where they are.  You mightn't think they're worth their salt afterwards, but they have to work mighty hard. I work about 80 hours a week now on a slow week.
"The Dail is not a family friendly place – of course it's not. I come home most nights as I like to see my children in the morning.  So I get up at cock crow, make their lunches and get them washed and dressed. I bring the smaller ones in the car and the older ones walk to school.
"My father collects the youngest and she goes to Mam and Dad's house.  The others walk home from school together and our child-minder, Elaine is there to meet them.  She does their homework and cooks their dinner and my husband, Declan is home by 6pm.
"I do shopping after mass on a Sunday morning only because it's the quietest time in the supermarket and everybody has gone home to read the newspapers.  Maybe my house doesn't get hoovered every week.  Our house is a mess but that's because there are six people living it.  It was like that before I got elected so I can't blame it on that.
"You couldn't do it without a partner.  We often laugh in our house that if I had a husband who wanted his dinner on the table in the evening or if I had to come home and have a row once a week, you just wouldn't do it.
"I can see a female Taoiseach in our lifetime.  I definitely see Mary Lou McDonald leading Sinn Féin in the very near future.
"I think the biggest change will happen, when we start selling and promoting local government as a career choice for women."
Áine Collins (43), Fine Gael TD for Cork North West, member of the Committee on Jobs, Enterprise and Innovation and mum to Ciara (22), Thomas (five) and Lily (four)
"I think that work/life balance is a challenge for lots of women.  I have seen it from both sides.
"I was a single mum for 10 years. Ciara's dad unfortunately died very young. I went through college being a single mum, set up my own business and worked all the hours God sent, as a single mum.  I know what it's like to be that person – trying to manage without support and doing it on a very limited budget.  So maybe that's why I don't find this a big deal.
"It's important that we get that point out there:  it's all about being organised and balanced.
"Our little girl Lily has cystic fibrosis so reliable childcare is really important for us.  We can't put her into a crèche.  We need full time care available so that if she is sick with a cough or a cold, it's straight home.
"Our child-minder comes in the morning at 8.30am and stays until my husband, Paul comes home from work.  He has a very serious job too, working in the financial sector in Cork.
"She does the cleaning and ironing and looks after the house.  She's fantastic with the kids and they're looked after so well.  From that end, it's easy for me to do my job because I know that the backup is superb.
"I'm away two nights a week – it's not difficult as I'm very organised.  This morning I was up at the unearthly time of 5am as I had to get on a train at 6.30am from Mallow.  I was trying to get a report done so I didn't finish work until 12.30am, but that's not normal.  It's busy but when you love something, you don't count the hours.
"I couldn't do the job well unless I had a passion for it and that's always been the way I have operated but at the weekend it's downtime.
"The weekends are very much about the kids – going swimming, hanging out, doing a bit of cooking, out walking.  We live in the country and have a dog.  That part of life hasn't changed at all and it never will.
"Initially, I wasn't too sure about quotas but I favour temporary quotas.  They did that in Canada and it was very successful.
"There are some very good females around. You could possibly see Joan Burton being the next leader of her party but I don't think it's imminent.  The next 10 years in Irish politics could see a lot of things change.  Anything is possible."
Joanna Tuffy (47), Labour TD for Dublin Mid West, chair of the Committee on Education and Social Protection and mum to Pippa (eight)
"In politics, it's like running your own business.  Some women feel they might jeopardise their chance of promotion if they take too long out of the workplace.  Politicians have that dilemma too.
"Technically, you don't get maternity leave as you are the equivalent of self-employed.    But you get a bit of leeway in that your colleagues will step in for you and help to lighten your workload.  For men and women, the key to it is the support you get from people; your team, volunteers, members of the local branch, family and friends.
"I had my daughter when I was a senator.  Sometimes I brought her to Leinster House with me as I was breastfeeding, but that was also a problem in terms of having somewhere you could go.
"I'll probably get a bit of slack but my partner, Philip actually works for me now as a secretarial assistant in my constituency office.  I drop my daughter to school as I mightn't see her in the evening.  It's the one thing I make sure I do.  Philip collects her from school and takes care of her from then.
"On a Wednesday night when the Dáil sits late, Philip goes to a camera club so we get a baby sitter.  I want him to have his own life too and not that everything revolves around me.
"It's very tough managing things like shopping, cleaning and ironing.  Our house is a mess, generally but the upside of the job is that you're your own boss when it comes to Monday or Friday.  I have clinics every second Monday but when I don't have them I'll try to catch up with the housework.  Philip helps out hugely.  I couldn't give him enough credit.
"I think I'm becoming more conscious of the need to try and set aside more time for my family, particularly during the holidays.  I'm so absorbed by politics itself, it's almost obsessive.   You have to take a step back.
"When it comes to budget time, it gets ridiculous.  We're sitting until 12 o'clock at night.  You can't miss a vote and I find the two or three weeks around budget time far too intense.  It really takes its toll on everybody.  I was absolutely exhausted.  They are reviewing the budget process but they're not doing enough and I say that as a member of a government party.
"I'm not in favour of gender quotas.  My problem with them is that they are anti-democratic. Rather than leaving it to people to make up their own mind and using your own powers of persuasion, you're imposing a decision from the top.  But I am in favour of opening up politics to women. You have to give them more of a say in the grass roots of political parties and help women to emerge from the bottom up.
"I think we probably will see a female Taoiseach in the near future.  Mary Harney was leader of her party and if it had been a bigger party, she could have been in that job.  It's not unthinkable in 10 years' time.
Appeared in 'Weekend' magazine in the Irish Independent on 2nd March, 2013
https://profitmarketing.ie/wp-content/uploads/2020/11/profitlogo-website.png
0
0
Deirdre
https://profitmarketing.ie/wp-content/uploads/2020/11/profitlogo-website.png
Deirdre
2013-03-04 20:52:35
2014-03-17 21:38:59
Motherhood or Motherland?