On March 26 1993, US citizen Annie McCarrick disappeared from her home in Sandymount.  Chief investigators tell Deirdre Cashion why this cold case still haunts them two decades on.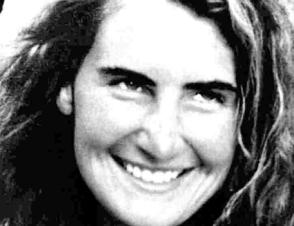 Easter Monday, April 12 1993.  Brian McCarthy pulls up a bar stool at the Clontarf Castle Hotel in Dublin's Northside.  He's just a stone's throw from the seafront where the locals are enjoying a bright, clear, crisp day along the popular promenade.  But dark clouds far away on the horizon threaten the dazzling warmth of the early afternoon sun.
It's been a busy week for the 35-year-old private investigator from Dublin but life is good.  The frothy pint, which sits tantalisingly close, is well deserved but as he settles down to take his first, gratifying sip, the phone rings.  It's the US embassy, a client of his.
A cryptic voice at the other end of the line politely but firmly asks him to make his way to Ballsbridge immediately.  There is no explanation offered and none is given, even when prompted.
He reluctantly leaves his pint and quickly makes his way across the swelling Liffey, questions swirling through his head.  Little does he know that this decision will determine the course of his life for the next four years. Read more
https://profitmarketing.ie/wp-content/uploads/2020/11/profitlogo-website.png
0
0
Deirdre
https://profitmarketing.ie/wp-content/uploads/2020/11/profitlogo-website.png
Deirdre
2013-03-31 15:33:46
2014-03-17 21:34:37
Gone, but not forgotten